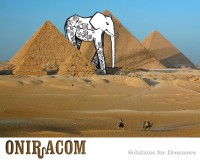 It may be a little early for the Holidays, but we wanted to give you a little early present:
Free Oniracom Wallpapers!
Oni's going on a little journey for the Holiday season. Click "read more" to see all the different sizes (we even have one for your iphone!). Leave a comment if you need one at a different size or if you have an idea for another adventure for our elephant to go on.
Read More…
Post Comment