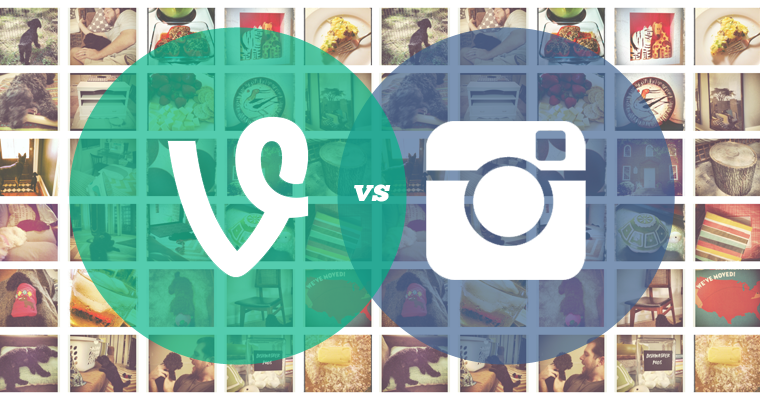 Celebrating its one-year anniversary today, Vine is moving forward as a mature social network. Vine is achieving this goal with their life-long partner Twitter who realized the potential to install the built-in video platform a year ago.
Colin Kroll, Vine's GM and co-founder, expects more collaborations, cameos, and hardware hack innovations to continue appearing on the feed.
But how is Vine changing after one year of service? Kroll states, "This year, we're really focused on making it easier to discover videos and find new accounts."
This app integration has been keeping up the competitive creativity of Vine against its similar social platforms like Instagram Video, Snapchat, and Youtube. However, the six-second videos of Vine continue to breed a unique creativity and production amongst other mobile video players.
Advertisements, film trailers, and actors' comedic skits have all utilized Vine to achieve publicity, discovery, and monetary gains. Their influence in the past year has impacted other social media platforms to keep up and add additional video options.
For instance, the addition of Instagram Video has proven to enhance Instagram who holds 150 million active users. Vine has 40 million users, a majority of whom are consumers rather than creators. While this is a large gap in numbers, most users find creating personal content on Instagram—such as a photo or a fifteen second video with an artsy filter—as the more accessible alternative to planning out the best way to create entertainment in six seconds. Vine's constricting platform is being worked over by the few who continually produce new Vines.
As far as producers, Vine seems to be dominated by the select few while Instagram remains accessible to many more people. Will this create a larger gap in the New Year?
I think that Instagram is overall more successful than Vine, but its video option is less focused. Vine's restrictions are proving to help artists, filmmakers, and comedians perfect their timing and their creation of a concise idea.
Also, the time spent on a Vine video is relatively long in the world of social media where consumers spend a mere few seconds scrolling through each post. The potential of those who can creatively overcome these obstacles may overshadow their competition and catch the attention of more followers. Also, I think that the familiarity with the year old app will help to increase new production this year.
Nevertheless, both video platforms offer a creative showcase to their users and consumers alike. Personally, I am excited to see what new creativity, comedy, and innovation will appear on my social media feeds with the increasing potential of short videos on both Instagram and Vine.
For now, you can celebrate Vine's birthday by enjoying the compilation of the year's best Vines here.
Cited References:
http://techcrunch.com/2014/01/23/one-year-in-vines-battle-has-just-begun/
http://mashable.com/2014/01/23/vine-first-anniversary/