Click the album art to buy them on Amazon.
Worst Sophomore Slump (Most improved)
Odd Blood - Yeasayer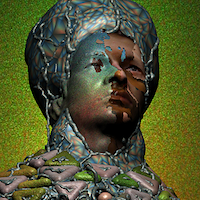 Watching this Video for 2080 / Tightrope off the debut, you would think how much room could these guys have to improve? Well they do so by taking the formula of psychedelic electro-rock established so heavily by Animal Collective's "Merriweather Post-Pavilion" and soaked it in sugar. With edgy and dance floor romps like Mondegreen and Rome to soaring epics like Ambling Alp and I Remember, Yeasayer have certainly demonstrated, with "Odd Blood," a new side of themselves, a funky, nasty, and hipper side.
Longest Album name
Sir Lucious Leftfoot: The Son of Chico Dusty - Big Boi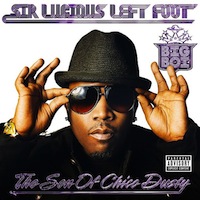 Okay so the category is pretty lame, but be aware that this is an absolutely fantastic album. Big Boi, the slightly lesser acclaimed rapper (below André 3000) of Outkast puts his very first solo project (not counting Spekerboxxxx) with "Sir Lucious Leftfoot." Although each track can hold its own, they work best together as a whole unit, this is an album, but the songs are fire. The first official single, Shutterbugg brings it "Back to Life, Back to Reality." He is more than just an MC, but a true songwriter, and that is what sets this album apart as a leader in his genre. Your move, 3000.
Best new Artist
The ArchAndroid - Janelle Monáe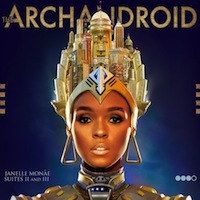 Dayum. Girl's got some pipes. seriously, biggest surprise of the year for me, this album hit me out of nowhere, well actually it hit me on David Letterman with an incredible live performance of Tightrope (which by the way features Big Boi). I'd like to think of Miss Monáe as one fan put it "James Brown Dancing, David Bowie morphing, orchestral phenomenon." She can change genres mid-song and yet it still feels right, it is that powerful and precisely executed. Diddy actually has some talent on his label now.
Best Shoegazing Album
Teen Dream - Beach House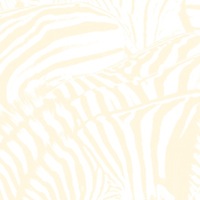 Beach House can do no wrong it seems, with their third full length, they've made themselves even more accessible while also exploring new elements. Do you want to know what it sounds like to be awake for a dream? Listen to this album. Victoria Legrand's voice brings you to a special place, one where you are at ease, can float away and imagine yourself in a paradise if you so feel. The backing "ah ah ahs" in the track Norway define this album for me, pure pleasure and openness to the wonders of dream pop.
Best Hope for a dying Genre (punk lo-fi)
The Monitor - Titus Andronicus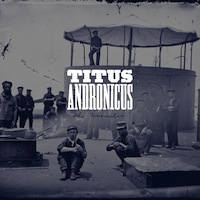 Whats the last legitimately awesome punk album you've heard? I promise you this is the most fun you'll have listening to an album this year. From the opening epic A More Perfect Union with an Abraham Lincoln quote and a pseudo-cover of Bruce Springsteen, these guys bring all sorts of things to the table. Included on this album is a honky-tonk ode to drunkenness, a beautiful piano solo, and constant references to the Civil War. Consequence of Sound begs "Somebody alert the Hype Police, because I'm starting a fire: 'The Monitor' is the best album I have heard in a long time"
Best album
Gorilla Manor - The Local Natives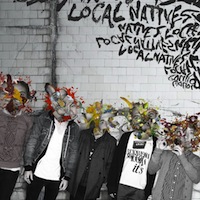 Simply the most complete sounding album of 2010. This is technically is a debut album, but Local Natives have put out records before under the stage name Cavil at Rest. Rustic harmonies, fantastic percussion and optimistic lyrics. This band is filled with vigor and aren't ready to hold it back. Local Natives have made a stunning album, feeling simultaneously familiar and challenging, and presenting a sweeping collection of tracks that are at once cinematic and sonically lush, swelling and serene. Check out the music video for the awesome NPR referencing World News.

Make sure to check back soon for a complete list of the top 25 best albums this new decade has brought us so far. Also stay tuned to see what we're most looking forward to in the rest of 2010.