It's an important day for us today. No, not just because it's Friday, but because it is America Recycles Day! Many are celebrating by using the hashtags #AmericaRecyclesDay and #WeRecycle to show what they are doing to help this important cause.
Jack Johnson has been featured on EPA Connect: The Official Blog of EPA's Leadership for his recycling and overall environmental efforts. Jack discusses his work with the Kokua Hawaii Foundation and why it's important to support waste reduction and recycling.
Don't forget to snap a photo, post a tweet, etc. with the hashtag #AmericaRecyclesDay to help promote this wonderful cause and day!
The elephant is a proud recycler! Are you?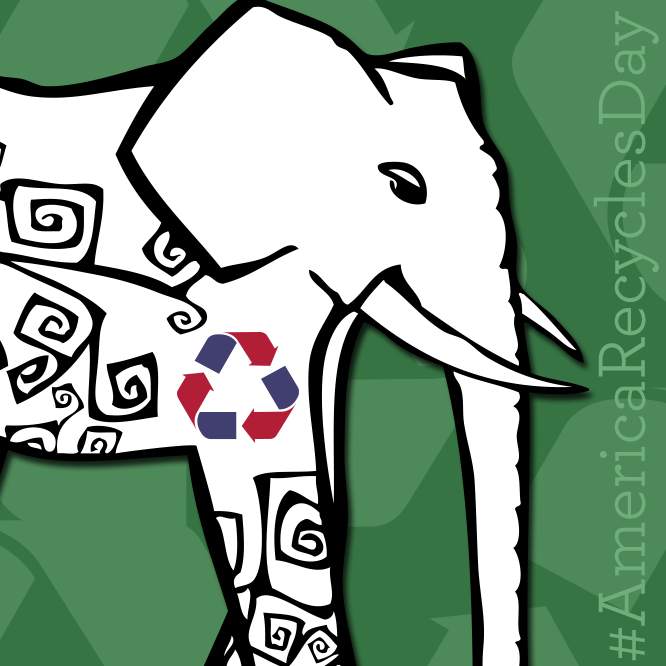 Read More…
Post Comment