The Community Environmental Council of Santa Barbara is currently doing a great promotional campaign for a non-profit organization called Giving Tuesday and we at Oniracom are happy to be participating.
CEC is taking part in a national effort to ask supporters to give back on December 3. The philosophy of "Giving Tuesday" is simple: "we have one day for giving thanks, but two days for getting deals" i.e., Black Friday and Cyber Monday.
To help promote Giving Tuesday, snap a picture of yourself with your "I give" statement, post it to Instagram (see our examples below) and be sure to include the hashtag #IAmCEC and mention @CEC_SB in your post. This is YOUR way to show how you are giving thanks, giving back, and just overall giving instead of getting! CEC will be featuring the photos throughout December on Facebook, Twitter and Instagram.
To learn more about the Giving Tuesday org, head here.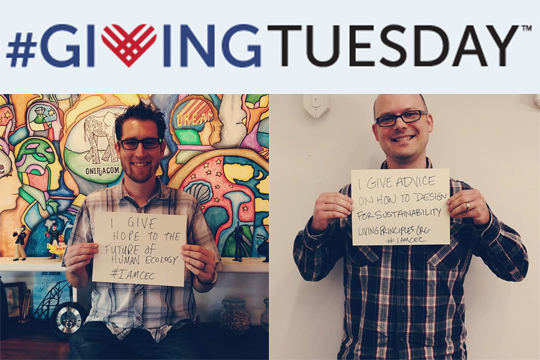 See more on our Instagram!