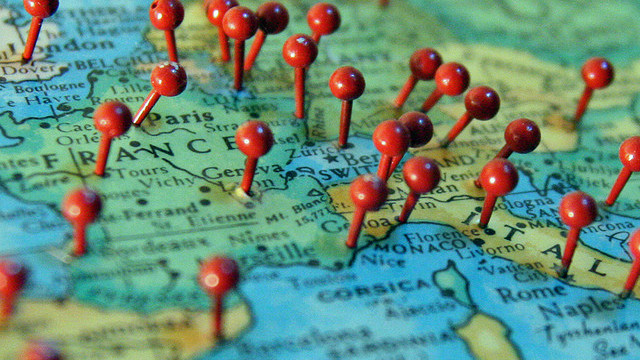 TO ALL THE PINNERS OUT THERE!
So have you ever wanted to plan a trip to Europe (Or maybe Wisconsin… because you've always desired to visit the most interesting place in the world) but had no idea of where specifically you wanted to go? Perhaps you wanted to just collaborate with a friend and plan a trip from scratch. Well Pinterest has found a clever solution for all your sightseeing desires.
The Pinterest team has recently added a feature they call Place Pins. In essence, Place Pins combine the features of google maps with the social networking power of your Pinterest boards. In other words, Place Pins allow you to create new boards containing maps that are all about pinning locations, restaurants, and great nature preserves (to only name a few). This way you can collectively plan or just have a collection of your ideal places to visit on this dear planet. But don't worry, you can also add a map to existing boards as well. Here is a little screenshot of what it actually looks like: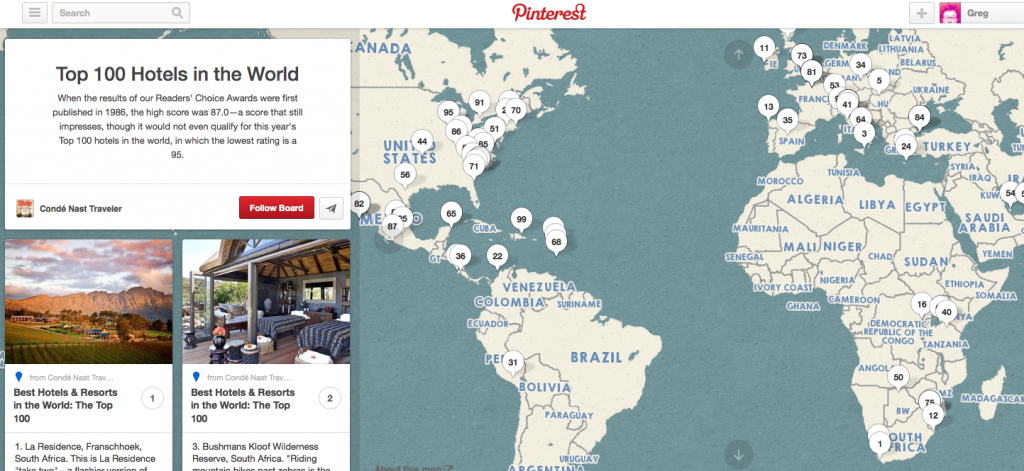 So how do I use it?
Well, creating a new board with the map function is pretty straightforward. All you have to do while creating the new board is select the 'add a map' function. To edit an existing board is not difficult either. Just go to it's settings and press…. Add a map!. Yes it is that easy. From there, your board will have a map attached to it in which you can place pins around the world. In addition, you can also add the address and phone number on the pin itself as a little extra feature.
Access it while you're traveling on-the-go (got to love smart phones for those last minute directions) or in the comfort of your home. Wherever you are, this feature allows you to create your personal travel map accompanied by beautiful images that you handpick to display to the world. And if you're as avid a traveller as I am. Hopefully there are some fantastic boards out there for you to base your next vacation on. To get you started, here is a list of some solid Place Pin boards that have already been created in honor of the place pinning launch. You can also find additional explanations on the new feature there.
Travel on pinners.