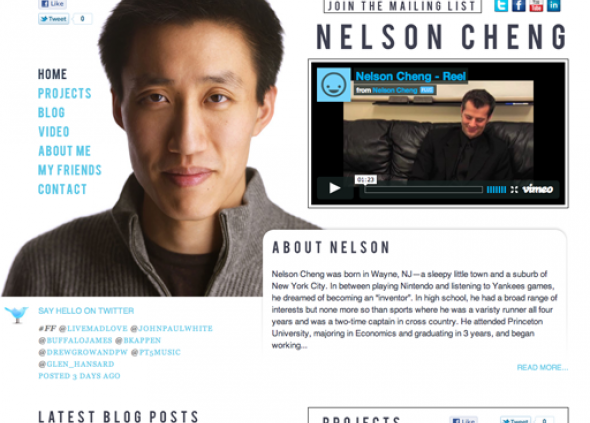 We're stoked about the launch of NelsonCheng.com!
Nelson Cheng is a man of many mediums. From comedic acting roles to his sports podcast to a producing a documentary about magicians or his role advising startup companies, Nelson is a true renaissance man.
In order for us (Oniracom) to make sense of Nelson's vast content types, we created a nice projects area in our ExpressionEngine CMS, encouraging Nelson to showcase his multi-facited talents. Along with social network connectivity and rich media players, NelsonCheng.com is a beautifully designed portfolio site encouraging his fans to continuously check in on all the happenings in the life of Nelson Cheng.