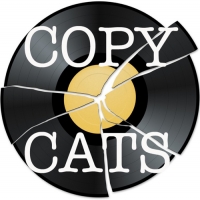 I'm diggin' on this blog, Copy Cat, where people can upload covers of songs.
Not only can you find your favorite songs covered but you can also find some of your favorite artists taking a stab at other peoples songs.
Their tagline says it all: "No Original Content Here!"
So far we like Beck covering The Flaming Lips, Norah Jones covering Wilco, Elliot Smith covering The Beatles and Oniracom's client Zee Avi of Brushfire Records covering Interpol.
You can check them out at copycats.tumblr.com or have your covers delivered right to your door step by following them on Twitter.