Social media marketing has its challenges. At Oniracom, we navigate these challenges by employing a team of experts dedicated to providing the most engaging campaigns for clients. Our Community Management team works on behalf of clients to brainstorm and craft campaigns aimed at engaging the client's audience in creative new ways. Our goal is to provide small and medium business owners with actionable advice for overcoming the challenges of social media marketing using the assets that are currently available.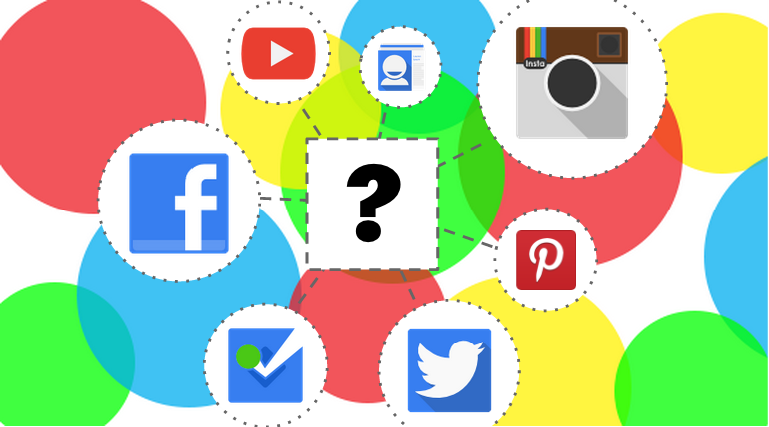 One of the biggest challenges that small and medium businesses face on social media is marketing to a small audience. The ideal social media marketing campaign casts a wide net that engages a broad spectrum of new and existing audiences. Small audiences create barriers for campaign effectiveness by limiting the viral potential of campaigns.
At Oniracom, we avoid this challenge by adjusting our approach. Our usual approach for social media marketing campaigns is to start with goals and work backwards to identify effective strategies for attaining them. However, when marketing to a small audience we begin with the audience and work backwards to goals and strategies. We discover the types of interactions that are valued by audience members and the types of incentives that motivate the members into action. From there we craft a campaign that centers around these key interactions & incentives, and make our goal to convert these audience members into brand ambassadors. When charged with the task, brand ambassadors take ownership over the growth of a brand creating new marketing opportunities and bringing new members into the audience.
A lot of brands struggle with building consistent messaging online. Creating and posting content in a lackadaisical manner only brings harm to the brand presence. The solution is a good content strategy and a team or team member willing to take full responsibility for executing the strategy.
Our general advice is to focus on photo and video content. Modern smartphones are equipped with cameras capable of creating professional photo content. Try to do a lot with a little. Repost, recreate and reuse content in creative ways. Most importantly, do so on a schedule. Create a schedule and follow it like it is the law. The NMROE guide sheds light on when and where to post content.
Check out Oniracom's New Media Rules of Engagement (NMROE) best practice guide for content. The NMROE guide is the foundation for the custom content strategies that we create for clients. Familiarize yourself with the guide and use it as a reference or training tool for your community managers.
Designate your community manager and task her with writing out your content strategy. Implement your strategy and evaluate it from time to time. Use your evaluations to identify successful strategies. Rinse and repeat the most successful strategies, Discard or improve on the least successful strategies.
Many businesses struggle to be heard in a noisy space. Businesses compete for potential customers and new audiences from a limited pool. The challenge is to figure out how to gain ground in a crowded industry, which often means going up against big companies with massive marketing budgets.
Oniracom's key to breaking through the noise is differentiation. Be weird, be abnormal, and don't be afraid to turn heads. Also, look at what others in the space are doing. Learn from industry leaders and integrate their approach into your strategies. Observe everyone else in the space and innovate on their approach in ways that can be branded and uniquely attributed to your businesses.
Another key tactic for gaining traction in a noisy space is to grow your roots locally. Reach out in your community to partner with local organizations and target their audience with your marketing. Give back to the community to gain notoriety. Gain an edge on your bigger competitors by leveraging assets that are only available to small and local companies.
The final challenge of social media marketing for small business is dealing with negative sentiment. Brands have to deal with negativity, dissension and angry user comments on a daily basis. If your brand has yet to experience negativity, it's only a matter of time until you encounter negativity in some form. The best course of action is to identify the kind of negativity you are experiencing and to respond accordingly.
Try to identify the source of the anger before you decide whether or not to reply. Sometimes leaving trolls alone is the best course of action. Ask yourself Is this a common occurrence or an isolated event? Can the situation be solved with a reply? Is this person stirring up dissent? Venting? Make a judgement call on the source of the anger and whether or not to reply.
If you choose to reply, be positive, helpful, and encouraging. Craft a measured reply that frames th issue in a positive light. Avoid saying flat out "no" or telling the person that they are wrong. Instead offer suggestions that point them toward a solution.
If you discover that the negativity is actually backlash to something your business is responsible for, the best course of action is to provide a direct outlet for responses i.e. a support queue, an email address, or a phone number. This funnels negativity away from social media into a more actionable and productive outlet.
That's it! You now have what you need to overcome the challenges of social media marketing. If you have further inquiries, send us an email at .(JavaScript must be enabled to view this email address). Feel free to check out our website for more information about Oniracom and to learn more about our clients and services. http://oniracom.com