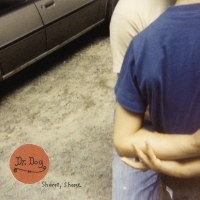 2/9/10 UPDATE: Dr. Dog was about to hit 20,000 fans on Facebook (solely credited to the hard work and promotion from their original fans), and then they decided they were going to give the exclusive release of the song to Stereogum.
Yes, they will reach their end goal of getting 20,000 fans, but they didn't reward their Facebook fans whatsoever. Bad practice in my opinion.
The indie-rock/soul band Dr. Dog has made a deal with their fans: Get us to 20,000 fans on Facebook, and we'll let you hear the first track off the new album.
When they originally posted this, they were around 7,000 fans on Facebook, so they were asking of a pretty big feat. Each fan needed to convince two of their friends to become a fan of Dr. Dog.
Two weeks after posting their proposition, they had doubled their Facebook fans, and are quickly continuing to grow.
Their fans went above and beyond in order to spread the word:



One thing you need to know: this won't work for every band.
Dr. Dog is one of those bands that is known for having a small, but incredibly devoted fan base (another example: Delta Spirit). It's much better to have 10 super fans over 100 regular fans. Their fans probably like other indie-underground bands, and they are probably the friend in the group that is always listening to a new band. Now they have a payoff for spreading the word: they get to hear the new single first. The fans are the most important thing you have. Give them incentive, and let them do the work for you.